Today I had the pleasure of meeting Isabella a 4 year old Chihuahua and her owner Theresa. Theresa is in the process of training Isabella to become a Hearing Service Dog. Don't let the small stature of this little girl fool you....she's all spunk and sooooo devoted to Theresa.
If you'd like to see the rest of Isabella's Photo Shoot...just click on any of the pictures.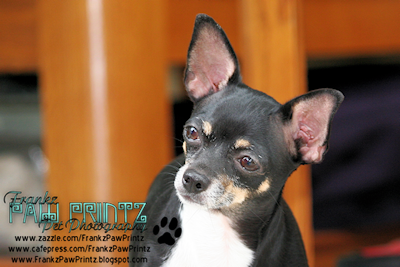 While I was photographing Isabella, her kitty pal Lucky Girl came out to see what was going on. I was able to get a quick shot of her before she lost interest and went back inside the house. Lucky Girl is a 7 year old Shorthair that Theresa rescued from a shelter.