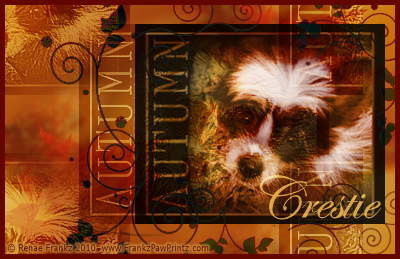 I know, I know, it's a little too early to think of Autumn. However, I started working with these colors and a photograph I took of my sister's Chinese Crested puppy named Tickles. It just evolved into a beautiful Fall design.
The design looks great on notecards as well as mugs....
You can find these designs at Zazzle and CafePress.