Well, today is a great day! It started by receiving the following letter from Zazzle:
Congratulations on becoming a Bronze ProSeller!
Being a Bronze Level ProSeller means you are well on your way to making it big in the Zazzle community. Below are small, medium and large versions of your Bronze ProSeller badge you can add to your Zazzle Stores for all to see!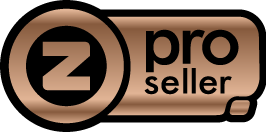 Congratulations on all your hard work and thank you for being a part of the Zazzle family. We wish you the best of luck in your future with Zazzle!
Very truly yours,
—The Zazzle Team