Seems that this Patriotic theme is popular. I have a few more dogs that I have photographed to share with you.
First, we have a pair of Papillons named Franny and Bucky. So excited I got them both to wear my little sparkle hats!
This is Stella, a Shih Tzu
Vinnie, a Yorkshire Terrier, that has posed for me a few times!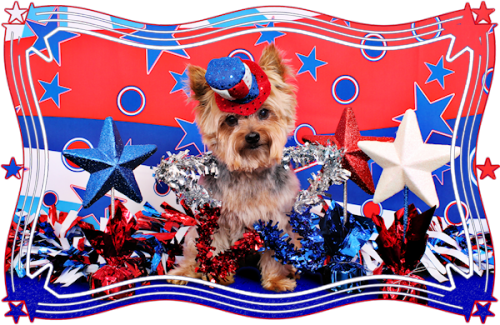 And Delilah, a Bulldog ... in her tiara!